Sales Promotion
販売促進
One-stop in-house solutions
enable low costs.
One-stop support made possible by our expert knowledge of our customers and their products.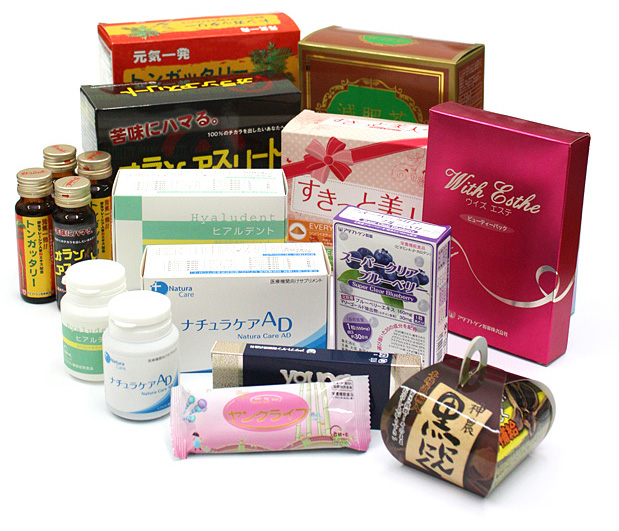 Ordering packaging and pamphlet design can be expensive.
It also takes time to procure materials
Explaining products can be time-consuming
Not familiar with Food Sanitation Law and the Pharmaceutical Affairs Act

We also propose printed matter and sales promotion plans for products we create with customers.
Our dedicated planning and design staff direct projects including design concepts, materials, and PR media, etc.